"Stay safe, comfortable, stylish—and within your budget—by picking the Boca Raton Pavers"
About Us!
Boca Raton Pavers is the Triangle's premier hardscape and paver company. We take pride in offering the best products available, our customer service is exceptional, plus our staff is professionally trained to properly clean, seal and repair your hardscape steps, walkways, driveways, patios and retaining walls.
With 25 years experience in the paving industry, we can help protect your outdoor investment. Our specialists can repair uneven, faded, cracked, or any other paver problems you have quickly and affordably. Let us repair, clean, seal or add polymeric sand to your concrete, natural stone, brick or paver outdoor living spaces.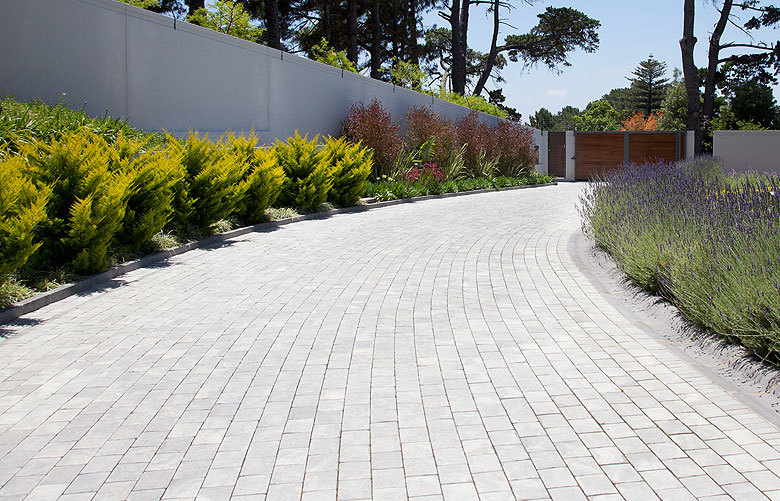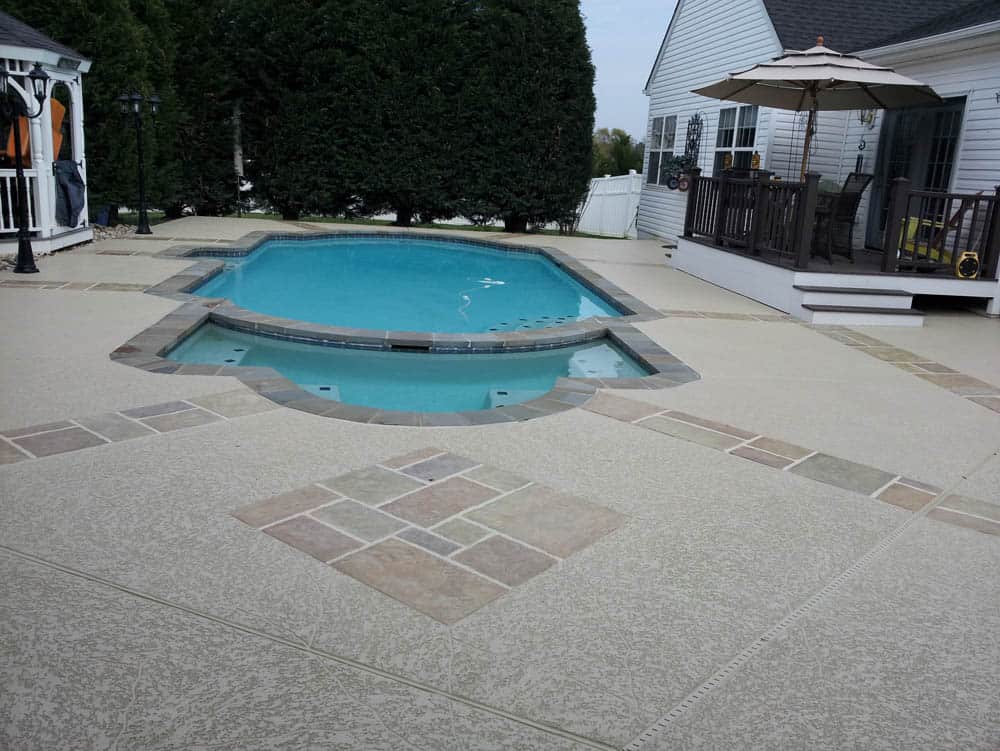 Driveway
A driveway is an integral part of any home and can have a huge impact on curb appeal - and potential home value. While there are many materials to choose from when designing your driveway, segmented driveway paving offers plenty of design options and maintenance advantages.
Even with the diversity of home designs and individual family needs, getting your driveway paving looking right has never been easier. You'll be surprised how well driveway paving will look and work for you – you are limited only by your imagination.
At Boca Raton Pavers we have many driveway paving options to suit a range of needs, from traditional Ezi-Pave clay driveway pavers to the contemporary and exclusive Colonnade concrete pavers. Below are some of types of driveway materials that you can observe.
                         Pool Deck
When comparing your pool decking options, it is important to consider the materials you want in your design. Decorative concrete can provide many of the looks you like, but in a cost-effective way. Plus, it combines design flexibility and beauty with strength and durability.
WHAT IS THE BEST MATERIAL TO USE AROUND A POOL?
When weighing which pool deck materials you want to use, consider factors such as budget, safety, maintenance, durability and how it fits your home and landscape. While concrete certainly isn't the only player in the game, it offers a number of advantages that other pool deck materials can't match, particularly when it comes to versatility.
We put concrete to the test in a face-off against some tough competition, including natural stone, pavers, brick and tile. Although all these materials have their pros and cons, we believe concrete is the clear winner in the following categories.
                         Patio
All of the materials suitable for use in patio construction, brick stands out for its beauty and ease of installation. Depending on the sophistication of your design, it may be possible to build a brick patio within the space of a single weekend. Here's how:
TOOLS AND MATERIALS
– Garden cloth
– Sand
– Bricks
– Border stones
– Pushbroom
Choose an area of your property that is easily accessible from the house. Make sure the chosen area is relatively flat, with a moderate slope away from the house for the purpose of drainage. Plan around the position of mature trees, whose roots may complicate the process of surface leveling.
                        Outdoor Kitchen
When it comes to cooking, anything you can do indoors can be done outdoors—and a meal made in the great outdoors is sometimes even better. There's something about the aromas and flavors of grilled cuisine that has made barbecuing a significant part of home life.
Barbecuing has come a long way since the early charcoal grills and hibachis used during the postwar years of patio culture. Now outdoor cooking centers feature higher-tech appliances and more sophisticated components that help to create an easy and potentially luxurious outdoor lifestyle.
Determining the best type of outdoor cooking center will depend on your budget, lifestyle, and space, among other factors. At its most basic, an outdoor kitchen can include a grill and maybe a store-bought outdoor bar that serves as a counter. As for more extravagant set-ups, the sky's the limit! Like anything, you can get as elaborate and spend as much money as you desire.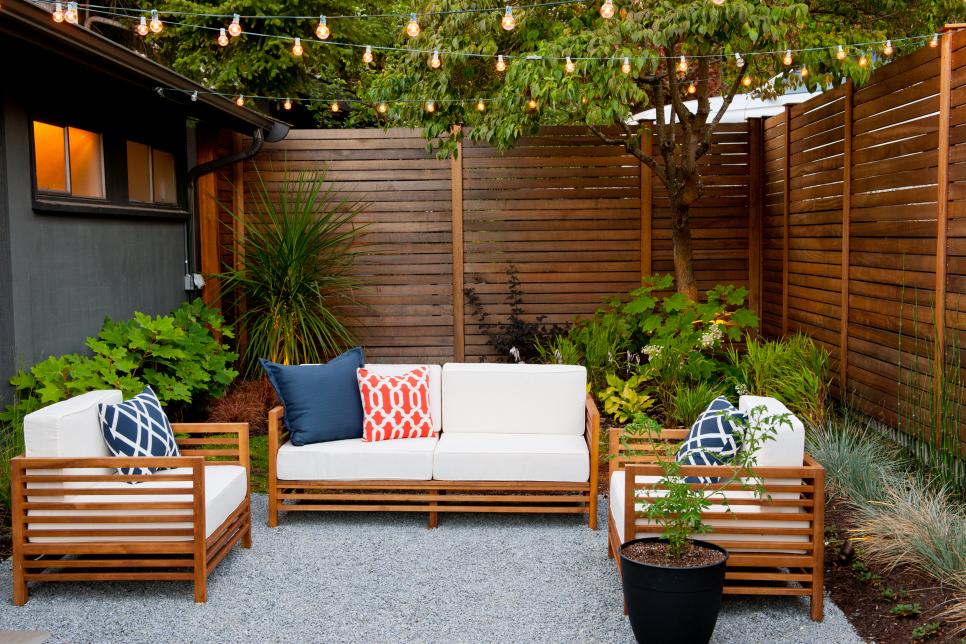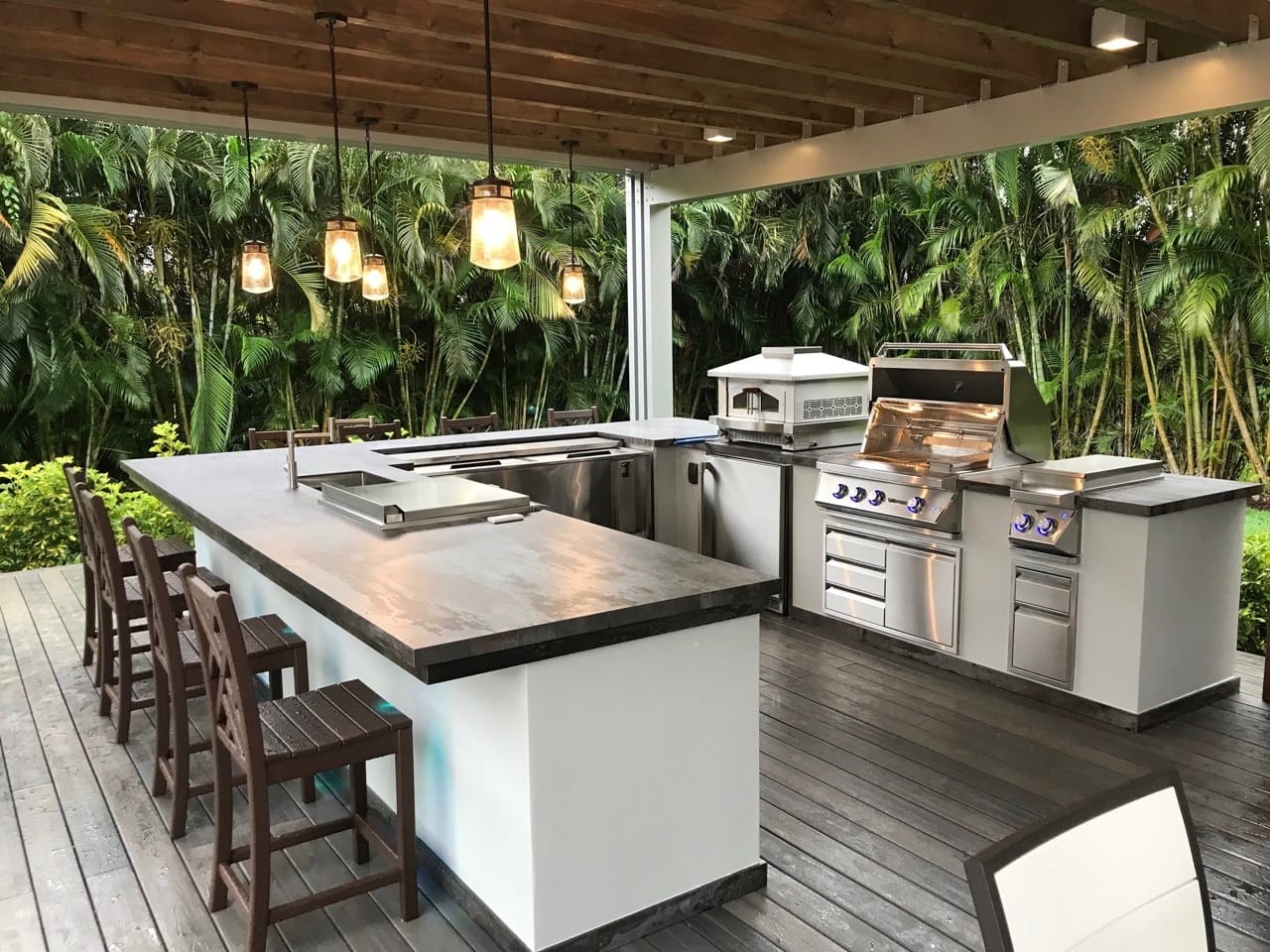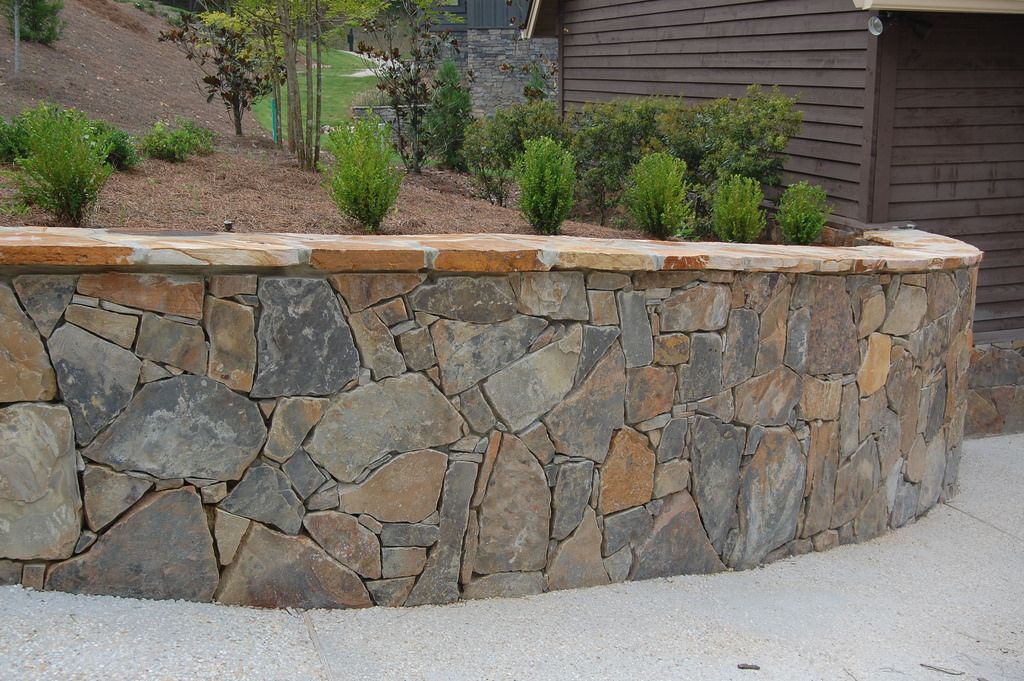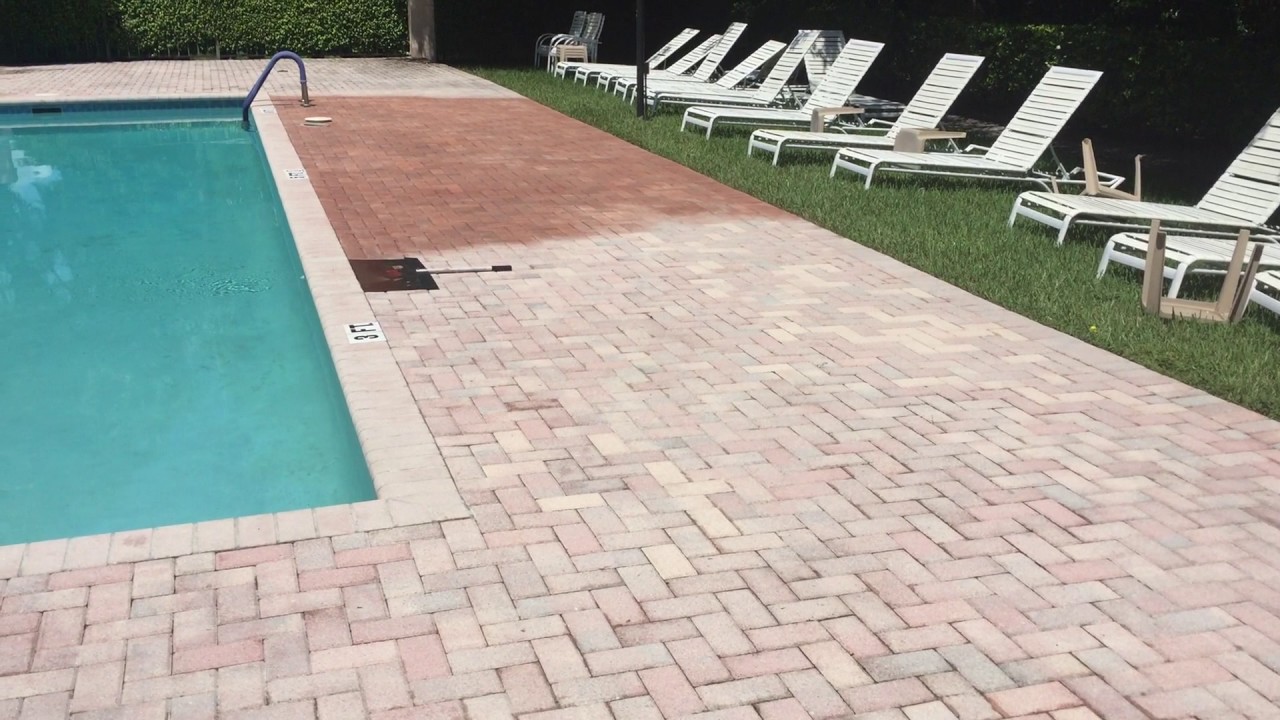 Retaining Walls
Walls, normally thought of as interior design elements, are useful in landscaping, too. A landscaping wall can be freestanding to define an area, to provide a garden backdrop, or to create privacy. Or a landscaping wall can be used to retain earth after an excavation, such as for a driveway or patio. In the latter case, they're called retaining walls.
Causes of Retaining Wall Problems
Retaining walls have to work a lot harder than freestanding walls. In addition to supporting their own weight, they must resist lateral forces due to the soil being retained. Sometimes that soil is saturated with water, which can build tremendous force, especially with slow-to-drain, expansive clay soils.
Consequently, special provisions are made—or should be made—when building a retaining wall. Footings, or a bed of compacted gravel, must also be used to support the wall, especially if the soil is loose or subject to freezing.
                    Paver Restoration
Although some manufacturers claim their pavers look 'new' forever – the reality is that all pavers weather and require cleaning to restore their "new" appearance. Think of sealing your pavers in the same way you would polish and buff your floors or wax your car. The process restores the original beauty and protects them from future staining. Fortunately with the revolutionary, new system – Seal 'n Lock – you can erase the mellowing effects harsh weather and daily living can have on your pavers.
Boca Raton Pavers cleans and enhances your pavers in just 1 day! Other systems require 2-5 days. Is ecologically safe and child/pet friendly cleans the sediments that develop over time from natural elements like rain, snow, and rotting leaves Is an aesthetic consideration – you can choose a matte finish or a richer sheen, plus protect against future staining caused by natural elements and food mishaps …and when performed by a Boca Raton Pavers Landscaping Sealing Specialist, you can be assured that the job is done right! Paver Restoration by Boca Raton Pavers!
Boca Raton Pavers is committed to providing excellent experiences through involvement and giving back to the local community. The company works to actively improve green asphalt solutions and save our environment and the way we do business together with the environment.
The Boca Raton Pavers project management team and crews pride themselves on communicating directly with you, giving you control through the entire process. From scheduling to walking you through each step of the process, Boca Raton Pavers takes the time to ensure your complete satisfaction.
When the job needs to get done, Boca Raton Pavers will work with you to open earlier in the spring or stay open later in the year. Keeping your busy schedule in mind, Boca Raton Pavers will schedule your paving project in a way that causes as little inconvenience as possible.
"I could not be happier with the final result! And many thanks to you for all your efforts in keeping our project moving to meet our schedule. We have a bunch of other projects "in the mill" making our 6/15 date for the pavers pretty critical. But you made it happen with time to spare. Again, we really appreciate all the great work by you and your crew. I know this year has dumped a ton of challenges on you."
"Boca Raton Pavers did a fabulous job on our courtyard. I'm so happy with the results. It looks new!"
" Both of the crews that worked here were wonderful, polite, informative & terrific representatives for your company. I look forward to working with Boca Raton Pavers to maintain the beautiful job they did."